THE SCOOP
March 2023 Newsletter
Hi Friend,
As we come off of Equal Pay Day it's important to remember that March is Women's History Month – where we commemorate, encourage, observe and celebrate the vital role of women in American history and today.  In celebration of Women's History Month, UNC is hosting a free live taping of the podcast She Flew the Coop! on March 23rd from 6-8pm! All are welcome to join and hear the panel discussion on women's empowerment and entrepreneurship.
In other exciting news, The dot. Consulting, founded by our Co-Founder Dr. Sharon Jones, was recently featured in Bloomberg  for tackling a shortage of women in tech. We'd love for you to read about and share the great work this organization is doing!
One last announcement for March: If you are an annual Mentorship Circle Program member, it's time to renew your membership! We encourage you to renew or join our Mentorship program where we  create meaningful and sustainable mentorship experiences and relationships among the women+ in tech community. We strive to deliver a space of transparency and support for professional and personal growth.  If you haven't already, now is a great time to join as a basic member for your chapter as well!
All my best,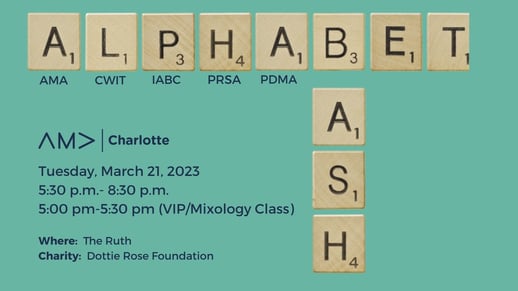 March 21st, 2023, 5:00pm – 8:30pm
@ The Ruth
Come join  us for a night of networking, fun and a panel discussion from area agency leaders on the state of creativity and collaboration in 2023.
Save the Date for these Upcoming Events!
More details and registration coming soon
April 19th, 2023 – Charlotte Mentorship Circle Meeting: How to Transition Your Career Into Tech
May 10th, 2023 – Charlotte Mentorship Circle Meeting: Resume Workshop
Have a local event you'd like to promote? Let us know by replying to this email! 
We love supporting our students! So we put together some scholarship opportunities below:
We Love Our Sponsors & Community Partners