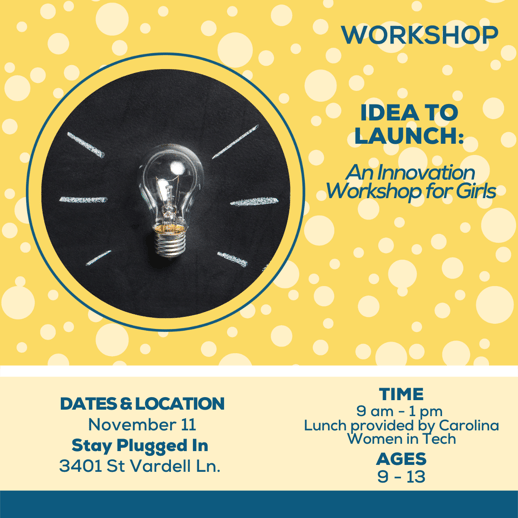 Idea to Launch: An Innovation Workshop for Girls
9am-1pm, Nov 11, 2021
Join us for a morning of innovation, creativity, and design. Girls will engage in the ideation process by brainstorming, designing, and building a solution to a problem. Lunch will be included!
Save the Date!
Digital Summit Charlotte
Dec 14-15, 2021  
Digital Summit is back in-person this December! Sign up by Oct 22 to receive a 50% discount.
The Lady Tech Charmers Podcast is found on all major podcast platforms such as Apple Podcasts, Google Podcasts, and Spotify.
We Love Our Annual Sponsors